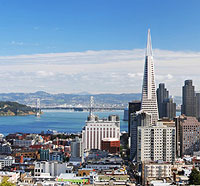 Reunion Schedule Highlights
Exciting Activities & Games are planned for Thursday - Sunday, Family Banquet, Picnic and more! Don't Miss Out!
Poor is he who shuns his kin - Ptau Hotep, c. 2340 B.C.
"If we stand tall, it is because we stand on the backs of those who came before us"
- Yoruba proverb

JONES FAMILY REUNION CALIFORNIA COMMITTEE: The California Committee has taken on the responsibility of hosting the Jones Family Reunion. The 35th Annual Jones Family Reunion will be held in the fabulous city of San Francisco, California, on August 1 - August 4, 2019. Join us to celebrate thirty five years of reuniting the Alex & Margaret Jones Family. For more information on San Francisco attractions: https://www.sftravel.com/

Family Reunion - Save the Date!
August 1st - August 4th, 2019
More information coming soon!